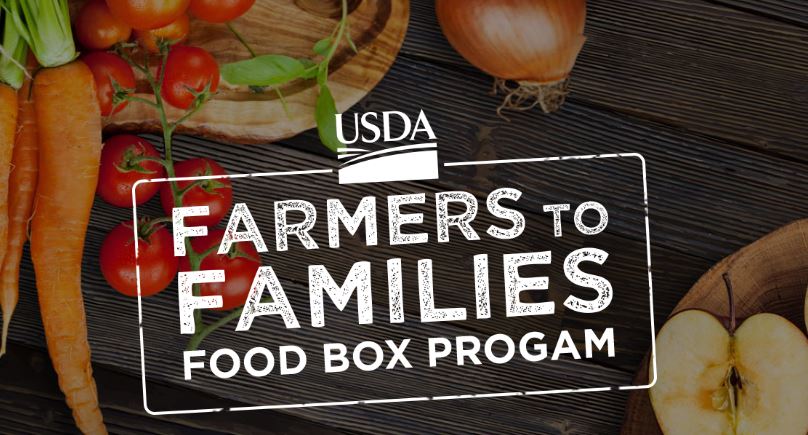 Food Box Information for the General Public
In response to the massive food insecurity problem posed by the COVID-19 pandemic, the Massachusetts Military Support Foundation (MMSF) is committed to support both veteran communities and the general public.  MMSF was selected as a distribution partner for the USDA's Farmer's to Families program, which serves all families who are facing food insecurity challenges.  The Farmer's to Families Food Boxes contain 32 pounds of perishable and nonperishable food items including fresh fruits and vegetables, dairy products and meat products.
Our distribution process follows all COVID-19 health guidelines. Participants have limited interaction as they pick up their food boxes, which are easy to access. To date, we have provided more than 3.5 million meals to Veterans and Military families.
Hyannis Transportation Center
1 Transportation Ave, Barnstable, MA 02601
Times of Operation 10AM - 1PM
Eastham- Elks Lodge
10 McKoy Rd. Eastham, MA 02642
Times of Operation 2:30PM - 4:30PM
Bourne High School
75 Waterhouse Rd. Bourne, MA 02532
Times of Operation 10AM - 12PM